One way Daycos is different is that we double down on making the lives of our employees better through our Employee Investment Committee (EIC). Employees volunteer to join and start by asking what can we offer to make life a little easier. The EIC is empowered to make investments all employees have a chance to tap into. One of the benefits the EIC offers is NEST 529 Education Savings funds matching contributions. When employees elect to start a fund, Daycos makes a matching contribution annually for each child who has a fund. Melissa Garcia, a member of our team, calls it a game-changer.
Planning and paying for college, especially when you have more than one kiddo can be daunting. As a mother of a sophomore in college and an eighth grader, Melissa indicates how quickly time has passed. She says that it seems like just yesterday they were at elementary school programs thinking they had all the time in the world to figure things like saving for college out.
"My oldest is going to school to be an early elementary educator. The wages for a first-year teacher coupled with living expenses and school debt make it hard to make ends meet. We wanted to make sure we gave her a hand up as she starts out, and the way we felt like we can do that for our kids is help with her tuition," shares Melissa. "Working at Daycos and starting a NEST 529 account for our youngest and seeing that number grow quickly because the matching investment Daycos and the EIC are making in our whole family is just amazing."
With one less thing for our employees to worry about, they can focus on enjoying the present and what matters most. To discover more about the Daycos difference, click here.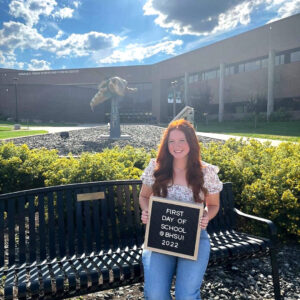 Share This Story