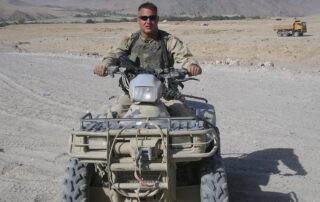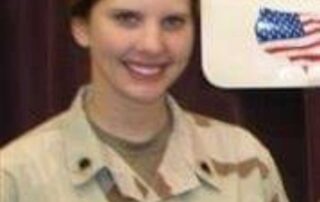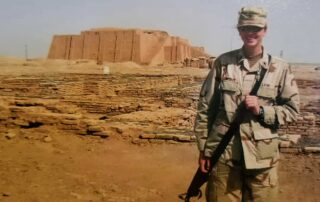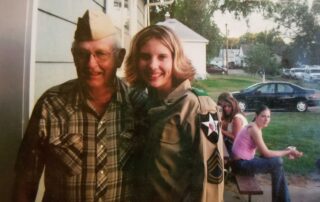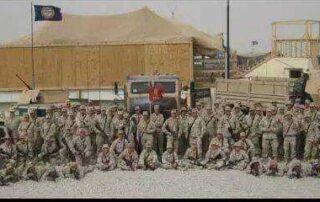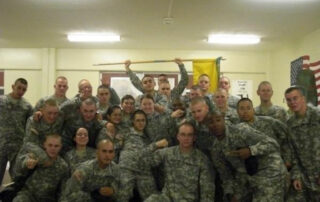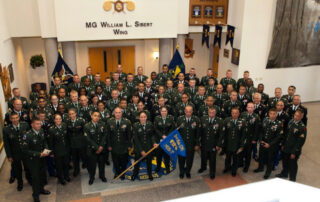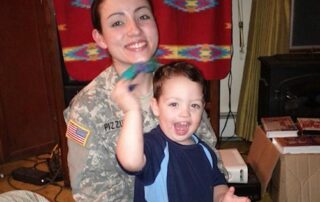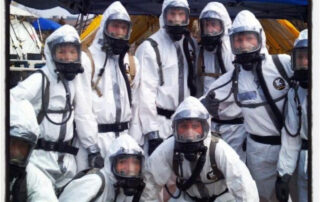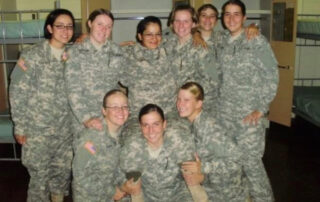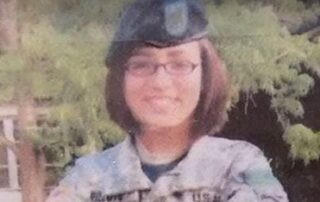 As Veterans Day approaches, we at Daycos take great pride in celebrating the men and women who have served our country in the armed forces. We've been fortunate to have many veterans on our team, who have not only dedicated their lives to serving their country but have also made a significant impact in our workplace.
A Brief Introduction to Our Featured Veterans

Currently, over 10 percent of our 54 full-time employees are Veterans. There are a number of reasons why we love hiring veterans and how their experiences in the military have shaped them into valuable assets for our company. Listed below are a few of our featured Veterans at Daycos.

Monique Tunender – Operations Specialist

Monique served in the Army and the Army National Guard from 2008 to 2016, reaching the ranks of E-3 and Specialist in Military Police and Chemical, Biological, Radiological, and Nuclear (CBRN) units.

Carroll Backus – Software Engineer

Carroll served in the U.S. Air Force from 1981 to 2002, achieving the rank of Technical Sergeant and specializing as an Electronic Warfare Master Technician.

Scott Canary – Director of Business Development

Scott was a Corporal in the U.S. Army, serving in the Infantry from 2002 to 2005.

Andrea Libengood – Chief Operations Officer

Andreas journey in the Army National Guard began when she was still in high school – completing her Basic Combat Training during the summer going into her Senior year. She was formally trained as an 88M, Motor Transportation Operator, and also had various roles assisting with admin, supply logistics, dispatching, operations, and company support. She held the rank of Staff Sergeant (E-6) and served from 2003 to 2012.

Nicole Molden – Software Engineer

Nicole served in the Air National Guard as a Command Post Specialist.

Strong Work Ethic and Teamwork

Our veterans attribute their strong work ethics and remarkable teamwork skills to their military service. Monique emphasizes the discipline and leadership skills she gained in the military, which have influenced her approach to teamwork at Daycos, following the motto from her time in service: "One team, one fight!"

Carroll highlights the importance of actively participating in a team environment and the significance of completing tasks efficiently, where relying on teammates can make a life-or-death difference in the military.

The "mission above all else" is a mentality Scott said has been instilled in him during his service, teaching him to recognize and overcome obstacles and to value the unique strengths of each team member.

Andrea discusses the enduring impact of Army Core Values on her approach to work, including loyalty, duty, respect, selfless service, honor, integrity, and personal courage.

Nicole attributes her ability to overcome life challenges to her military experiences.

Veterans Day Commemoration

For Monique, Veterans Day is a time to remember and honor those who serve, have served, or made the ultimate sacrifice. She commemorates it by raising a toast and offering a heartfelt tribute: "To those who have fought, to those who have fallen, to those who continue the fight!"

Carroll sees Veterans Day as an opportunity to honor his "teammates" who have preserved the freedoms of our nation. He, too, raises a toast to celebrate and reflect.

Scott defines Veterans Day as a celebration of service to others, emphasizing the value of putting others' needs before one's own. He's also had the privilege of speaking to children in elementary schools, cub scouts, and girl scout troops on this day.

Andrea describes her favorite holiday as a time to pause and thank all those who have served in the military. She commemorates it by spending time with her favorite veteran – her grandfather, enjoying breakfast and sharing stories with fellow service members at the local VFW.

Nicole sees Veterans Day as a day to celebrate all enlisted, retired, and separated service members.

Advantages Veterans Bring to the Workplace

Veterans bring several valuable qualities to the workplace. Monique highlights the ability to work with diverse groups, emphasizing the bonds formed in the military as being similar to family. Teamwork and a strong commitment to success are ingrained in their approach to tasks.

Carroll points out that the military instills important leadership skills, including the ability to manage behaviors for results.

Scott highlights their ability to perform complex tasks with limited resources, remain composed under pressure, and thrive in high-stress environments.

Andrea emphasizes the benefits of loyalty, the ability to work with a team to accomplish a goal, and offering unique perspectives based on their experiences. Veterans often excel in team-oriented environments and exhibit work ethics such as ownership of actions and the ability to execute tasks with minimal supervision.

Motivations and Career Influences

Monique's decision to join the military was motivated by a desire for change from her healthcare career. Her military service introduced her to diverse experiences, and she returned to healthcare before finding her path to Daycos.

For Carroll, the motivation was the opportunity to travel, see the world, and learn new things. The military placed him on a unique career path as an electronics technician, allowing him to explore the Northern Hemisphere and nurture a lifelong passion for learning and experiencing new things.

Scott was inspired to serve after the September 11th attacks and felt a deep sense of duty, influenced by the service of his grandparents during World War II.

Initially joining for the college benefits, Andrea said her time in the military instilled in her a sense of duty and a desire to make a difference.

Nicole joined the military to extend the time to decide on her career path and transitioned through various careers.

A Veteran's Perspective

Monique reflects on her military service as one of the best decisions she ever made, forming lifelong friendships and experiences she gained.

Scott says "If you are in a hiring position, consider talking to a veteran for a role. Our resumes may not always be the clearest or translate the best, but the experiences and skills we've developed through our service make us a valuable addition to any company."

Andrea appreciates the support she's received as a veteran in the workplace and stresses the significance of Army Core Values in her work.

Daycos Community Investment Committee – "Serving Those Who Serve"

We believe that business is about more than just providing services and making money, it's about being a force for good. Our employee-led Community Investment Committee accepts grant requests and makes charitable investments to organizations and projects that are poised to make a difference in our community for the long-term. One of their focus areas is "Serving Those Who Serve," which includes veterans, military, first responders, and law enforcement. If you're interested in learning more about Daycos4Good funding opportunities, visit daycos.com/grants or email us at d4g@daycos.com.
At Daycos, we are proud to have veterans on our team, and we celebrate their contributions not just on Veterans Day but every day. Their unique backgrounds, work ethic, and teamwork have a profound impact on our company, creating a stronger and more diverse workforce. We honor all veterans on this special day and express our heartfelt appreciation for their service and dedication to our great nation.
If you are a Veteran and are interested in learning more about how Daycos is different, visit daycos.com/jobs.
Share This Story