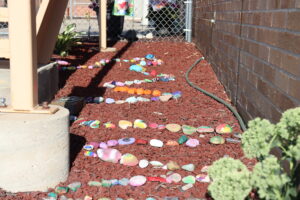 Not everyone loves snakes, but, as we recently found out in our most recent community partnership, it's impossible to NOT love the rock snake named Ruby? What is a rock snake you ask?
Ruby's rise to fame all began when the Wesley Center preschool students started a craft project by adding painted rocks to create a captivating 'snake' outside their building. After just two weeks, the total count grew rapidly from one to 519! The idea came from one of the preschool teachers scrolling through social media, and it soon led to something far beyond a "rock snake."
Norfolk Salvation Army's Stuff the Bus

Andrea Libengood, our Chief Operating Officer, and her daughter, Lily, who attends preschool at the Wesley Center, decided a classroom project this fun could go from great to fantastic and brainstormed ways Ruby could make an impact and give back to our community. With school starting back up, Andrea and Lily wanted to help ensure kids and families kick off the school year strong. That's when their attention turned to the Norfolk Salvation Army's impactful "Stuff the Bus" campaign.
The Norfolk Salvation Army's Stuff the Bus campaign helps ease the back-to-school transition by providing backpacks and various school supplies for local students in need. This annual event helps an average of 300 families in the Northeast Nebraska area. "It costs an average of $65 to provide a student with a backpack filled with essential school supplies," said Major Jesus Trejo, Corp Officer at the Norfolk Salvation Army.
Daycos4Good Contribution

As she often does, Andrea thought "what if?" and quickly reached out to our Daycos Community Investment Committee, and they committed to donate $5 for each rock added to the snake (up to $1,500), with Daycos4Good funding towards the Stuff the Bus campaign. With lots of help in the community from other organizations such as the Norfolk YMCA, Midwest Bank, and our employees and their families, Wesley Center's 300-rock goal to hit $1,500 was surpassed very quickly. Daycos and Midwest Bank also had painting stations set up in their breakrooms.
Isn't the community of Norfolk great?! We love getting to be part of stories when so many people come together to do good and be good, especially when there is a chance to include the next generation of community leaders.
Are you up to doing good? Part of the Daycos Difference is creating a meaningful and lasting impact within our community. Learn more about Daycos4Good funding opportunities by visiting daycos.com/grants or reach out to us at d4g@daycos.com. Our dedicated employees are also happy to volunteer and support your project or nonprofit organization in any way we can!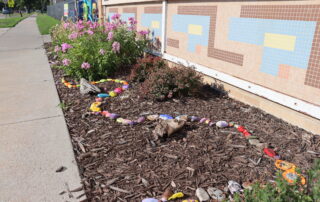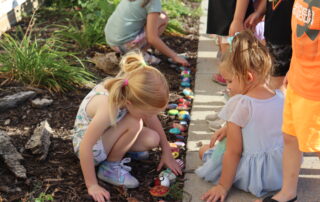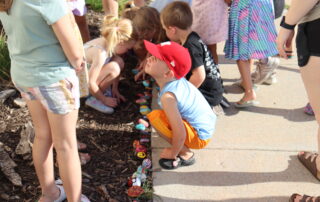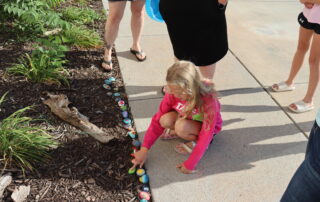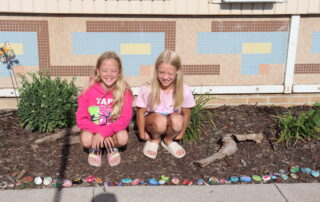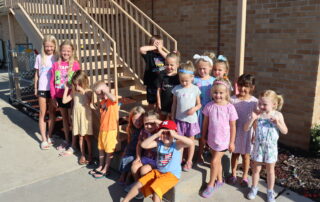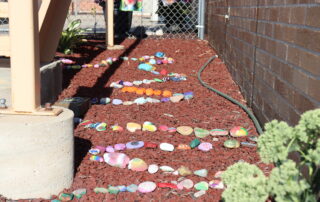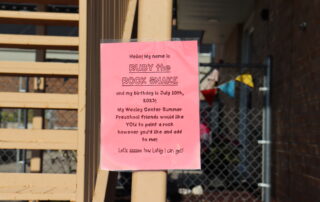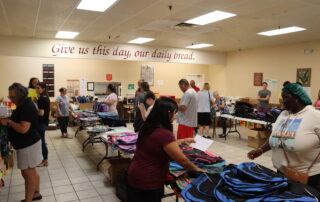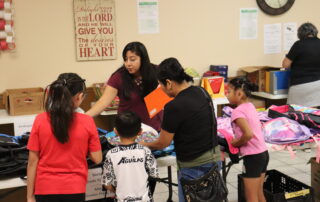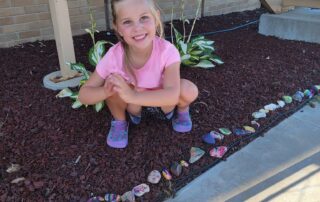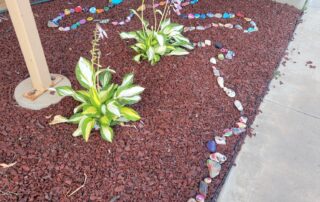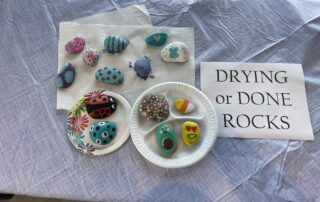 Share This Story