The Success of a Company Relies on the Strength of its Employees
As a service business, our employees are the largest and most important assets we have, which is why our employees are one of our company's four key stakeholders (Customers, Company, Employees & Community). The success of our company truly does rely on the strength of the people we employ.
Daycos has a reputation for being a great place to work- a reputation we have worked very hard to earn. Our commitment to providing a positive, productive environment is so critical that it is one of our core values: Make this a great place to work. There is so much more to the value than making our company 'fun' for the employees – we invest in a comfortable office environment, allow flexibility with work schedules to have a healthy work-life balance, offer great benefits, and provide training to enable the opportunity to grow.  We make Daycos a great place to work because we have a different standard in how we treat our employees.  The fact that we schedule fun office-wide activities is just icing on the cake.
Honesty and Transparency
We are completely transparent with our employees. Company-wide meetings are held twice a month for open discussion – and our employees are the ones that decide what issues we discuss at each meeting. Quarterly meetings provide a more in-depth discussion around our key performance indicators – how we performed the previous quarter, our plans for the upcoming quarter, and our goals (both short-term and long-term). We share the company's financial performance in detail; unless a confidential employee matter, nothing is off-limits in our commitment to transparency.
Personal & Professional Growth
Daycos expands the notion of "training" beyond what is necessary to perform the job.  We invest in the employee, from the first day of employment, from the required job training and solid understanding of who we are as a company; an in-depth discussion about our core values, an understanding of the importance of our 4 key stakeholders, and a look back at our company's history – to know where we started, who we are today, and what the road ahead looks like. Employees are also given a detailed training plan for the first 8 weeks to ensure we give them the necessary training to allow them to provide the exceptional service our customers have grown to expect from Daycos.
Beyond job training, we want to allow our employees the opportunity to grow- not only professionally, but individually as well. We provide monthly 'Lunch & Learn' sessions for introduction to a new skill or subject.  Smaller training sessions, both in a group setting and one-on-one, are incorporated into every employee plan. Our progression into employee development includes sitting down with employees to identify additional ways Daycos can help them set goals, grow as individuals, and even accomplish their dreams.
Employees are empowered and encouraged to think of ways we can benefit for all four stakeholders, put together a plan, and try it out. So far this year, we have had employees attempt dozens of experiments. Some experiments have failed, which is great, as we have a company-wide metric on how many experiments will fail this year. The way we see it, if we aren't failing, we are not trying hard enough; there is no fear of failure because we prefer a culture that encourages new ideas than one that punishes ideas that don't work out.
Work-Life Balance
Daycos has a mission to deliver value to our stakeholders and employees are no exception to that mission.  Our benefits move beyond healthcare and retirement savings into wellness programs, volunteer time, and one of the most cherished, a flexible work schedule.  Daycos understands that our employees have lives outside of our four walls; we have found that our recognition of that life and flexibility toward that life makes employees more productive within our four walls.
While every employee works on a 40-hour work schedule, the ability to attend school events, make appointments, care for aging parents, and volunteer for local clubs and charities on a flexible schedule increases happiness and reduces stress.  A healthy work-life balance is crucial to any employee. Daycos understands and values the importance of family. Our employees, in turn, understand the value and importance of the work we do and the service we provide our customers, delivering the best in the industry.
Great for Our Customers
Our commitment to our employee stakeholder has proven to be a wise investment. Daycos has low employee turnover, considerable employee longevity, and a deep level of expertise at all levels and positions within the company.
Because we make this a great place to work, employees stay. Because we make this a great place to work, employees take ownership in the company's success. Because we make this a great place to work, our customers benefit from our knowledge and commitment to their own success. The success of our company truly does rely on the strength of our employees.
[dt_divider style="thin" /]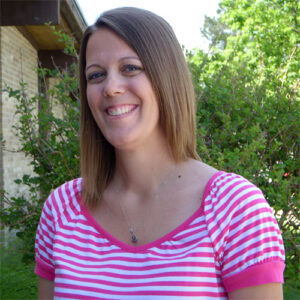 About the Author
Tami has served Daycos in multiple roles since joining the organization in 2002. As Daycos grew, so did Tami, serving in leadership roles in the Finance, Client Relations and ultimately her current role (and passion) as the Director of Employee Relations. Tami is involved in a number of charitable organizations, on behalf of herself and Daycos, and encouraging other companies to follow her lead. When not making Daycos a Great Place to Work, Tami and her husband manage two active daughters and their various activities in school.
Share This Story